Our New Spring Menu is Here
Sometimes a meal is so memorable that you crave it long after the plates have been cleared. We've been hard at work putting together a list of such dishes, the ones that Americans have adopted as beloved favorites. These dishes have inspired our new seasonal menu, and what better way to celebrate these classics than by enjoying them together at the table. Cheers to the culinary heroes who came before us and paved the way for generations of adventurous eaters.
Like always, we have sourced seasonal ingredients from farmers, ranchers and growers we love and respect. Each ingredient is carefully chosen and prepared by hand. We make all our sauces, marinades and dressings in-house. And we put the same love into each dish we create, just as we'd do for our own families.
-

jumbo coconut shrimp [for the table]
hand-breaded + fried to order, served with sesame slaw + housemade hatch pepper jelly for dipping

southern fried chicken salad
hand-breaded chicken breast on a bed of mixed greens with candied walnuts, housemade indigo cornbread croutons, jack + cheddar cheese, hard-boiled egg, charred sweet corn, tomatoes, honey mustard dressing + a side of our nashville hot sauce for dipping

fritos-chili cheeseburger
two grilled quarter-pound beef patties, american cheese, housemade chili, liquid blanket IPA mustard, crunchy fritos, shredded lettuce, tomato, onion, pickles

mushroom fritos pie [meatless]
fritos pie crust topped with our black bean + mushroom chili, charred sweet corn, jack + cheddar cheese, brown rice, walnuts, tomatoes, cilantro relish, sour cream + more fritos

chicken cordon bleu
hand-breaded chicken breasts topped with shaved beeler's family farm applewood smoked ham, melted swiss cheese + whole grain mustard cream sauce, served with red lake nation wild rice, almond + mushroom pilaf

watermelon margarita
lunazul tequila, fresh watermelon, housemade sweet + sour and lime, house salt rim

pineapple upside-down cake
housemade buttermilk, rum + vanilla cake baked with brown sugar, fresh pineapple + maraschino cherries, served hot with a scoop of vanilla ice cream
HAPPY HOUR

carnitas tacos
carnitas, adobo sauce, jack + cheddar cheese, topped with a radish-onion-cilantro relish, queso blanco + housemade roasted salsa

build-a-beer [for sharing]
create your own beer blend, includes a 64-ounce growler of: ankle buster blonde ale or liquid blanket IPA served with passion fruit or black iced tea, pink lemonade and mango juice for mixing
BRUNCH

country quiche
baked with beeler's family farm applewood smoked ham, bell peppers, onions, jack + cheddar cheese, served with a seasonal fruit cup

good morning margarita [for sharing]
a pitcher of lunazul tequila, fresh cucumber + tomatillo purée, pineapple juice, avocado, jalapeno, cilantro. served with a side of chile-bbq spiced pork rinds
--
Our seasonal recipes are now being served in all locations. Share your photos with us by tagging us on IG @lazydogrestaurants and using the #ldtable hashtag.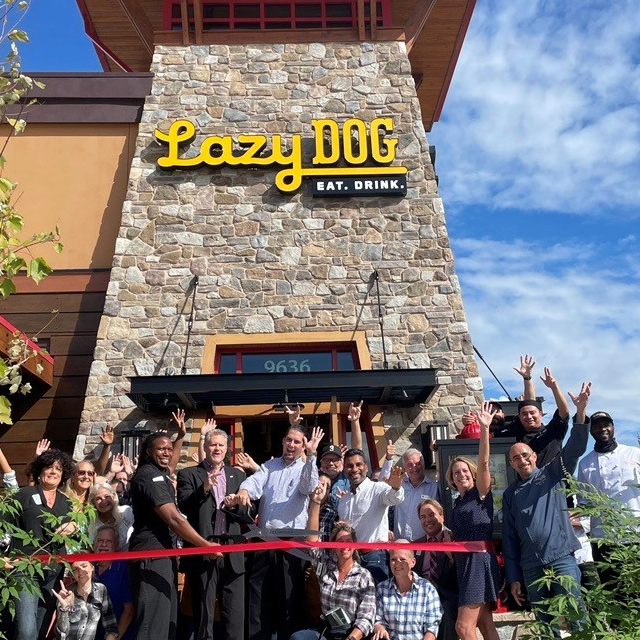 Hello Sunshine State!
November 5th