RECIPE: Roasted Winter Veggies
Winter is in full swing and I hope all of you are enjoying the seasonal produce just as much as we are! Cozy winter meals are best when shared around the table- and this seasonal side dish is always a huge hit in our house. This recipe is a quick and easy way to celebrate what's in season and did I mention the sweet pomegranate glaze? Step aside green juice, pomegranate juice is a delicious alternative that you can incorporate into your diet - packed with antioxidants, it's the perfect way to enhance family meals at home. And don't forget to set your timer, this recipe is so easy you might forget you're cooking!
Pomegranate Molasses:
You will need:
1 cup pomegranate juice
1/4 cup red wine vinegar
Steps:
Place ingredients in a sauce pan and cook slowly until the mixture is reduced by 3/4 and thickened
Let the molasses cool down to room temperature
Once the molasses is room temperature, it's ready to serve! If there's extra, you can store it in the fridge for 3-4 days
Roasted Winter Veggies:
You will need:
1 lb sweet potatoes, cut into 1" cubes
1 lb red onions, cut into 1" pieces
1 lb brussels sprouts, cut in half
1 lb Heirloom carrots, cut on diagonal into 1" x 1/2"
1/4 cup olive oil
1 T. salt
1/4 tsp. ground black pepper
1/2 tsp cumin, ground
Steps:
Toss all ingredients into a mixing bowl and mix until all the vegetables are evenly coated
Arrange a single layer of vegetables on sheet pans
Roast in 450 degree oven for 10 minutes, set timer
After time is up, stir and cook for another 10 minutes until vegetables are charred and tender
Remove from oven and place on your favorite serving platter
Garnish with burrata cheese, pomegranate seeds, pomegranate molasses, and freshly chopped thyme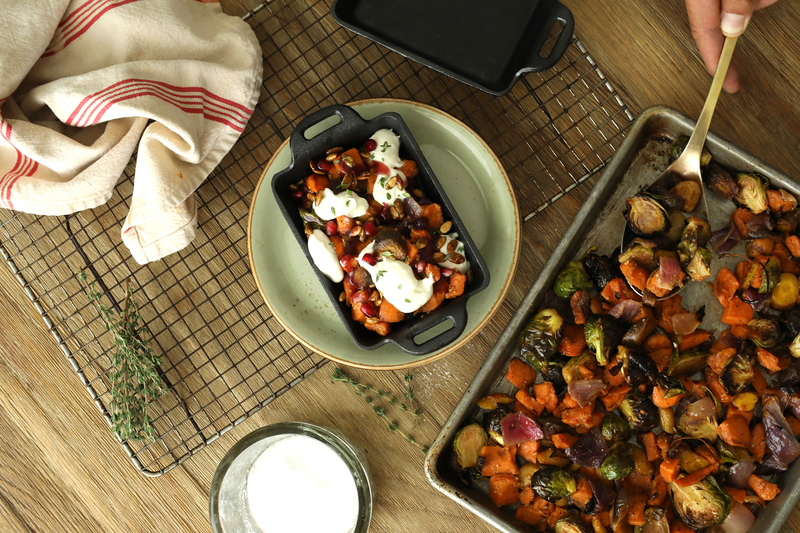 Share your creations by tagging us on IG @lazydogresturants and using the #myldtable hashtag.
P.S. Our Winter Roasted Veggies are available for a limited time on the seasonal Lazy Dog menu.
--------------------
Words by: Archel Arindaeng
Recipe by: Gabe Caliendo
Photos by: Rebecca Simms
Questions, comments? Email >>> Archel at [email protected]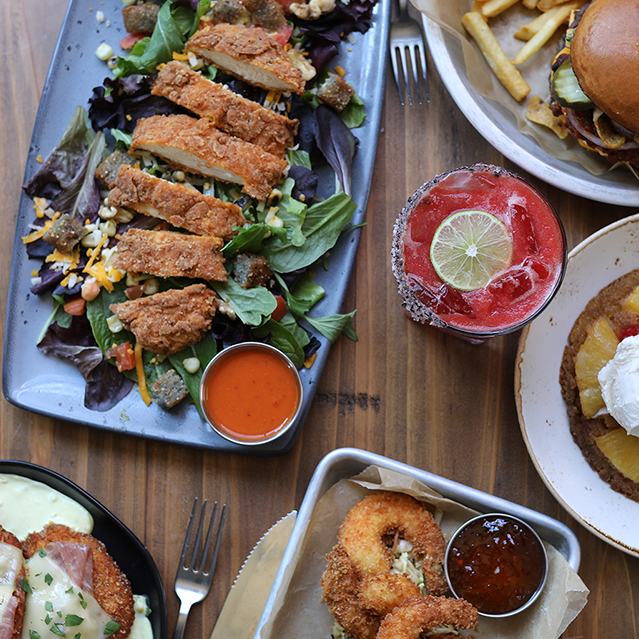 Our New Spring Menu is Here
February 21st