DIY: Watermelon Margarita
You've been telling us how much you enjoy our watermelon margarita, so we decided to share the recipe with you! Now don't panic. You don't need to be a master chef to make these recipes. I've got you covered. And, not only will you learn how to make this refreshing cocktail right at home, but you'll also learn a thing or two about watermelons, which is why you came to this blog in the first place, right? Stop laughing…
With that, let's get to the recipe!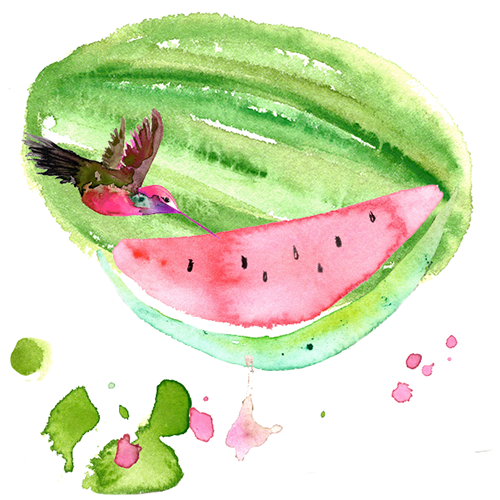 Watermelon Margarita
Recipe serves: 1 (we recommend quadrupling to make a pitcher for you and your buds)
You will need:
1.5 fl oz Tequila Reposado (our favorite is Lunazul, but feel free to use your fave)
1.5 fl oz sweet & sour (we make our own, but you can buy a bottle at the store or find a simple recipe online)
1 fl oz fresh watermelon juice (ripe watermelons will feel heavy when lifted and have a hollow sound when you tap the outside. Use a blender to break down the watermelon into juice)
½ fl oz Orange Liquor (we like to use DeKuyper)
1 Lime Wheel
Optional: salt for the rim of your glass. TIP: do a Tajin rim if you're feelin' spicy!
Steps:
Dip rim of glass into a shallow plate of lime juice.
Then press glass rim into salt in a second shallow plate. Not too hard. You don't need to show off your Hulk strength to make this drink.
Place ingredients into shaker with ice and shake it like a Polaroid picture.
Pour into glass and be careful not to wash off salted rim.
Throw the lime wheel on top to make it look nice and pretty – Voila!
And, if you feel like dropping some watermelon knowledge on friends and family while you serve this, here are some fun facts for you:
Early explorers would sometimes carry watermelons instead of canteens because watermelons are 92 percent water.
A watermelon will not grow in your belly if you eat the seeds. In fact, the seeds are actually quite nutritious with high levels of magnesium, zinc and protein. Chew the seeds before swallowing for optimum nutrition.
In Egypt and Africa, people often pair watermelon with salty feta cheese. The salt brings out the juice and flavor of watermelon.
*watermelon knowledge provided by Gardening Channel
Words by Colin Liotta
Watercolor by Rebecca Simms
Questions? Comments? Email: [email protected]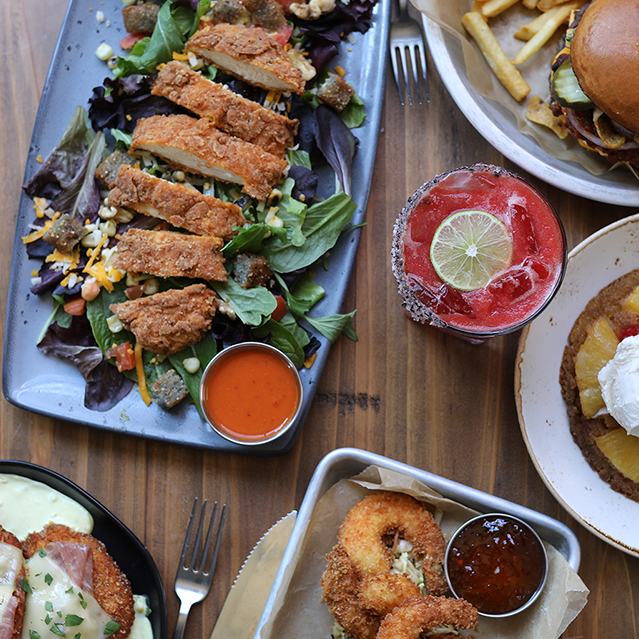 Our New Spring Menu is Here
February 21st